Upper Deck Breakfast Menu
Don't think of it as Breakfast…Enjoy DECK-FAST! Join us and smell the coffee…we've got it ready and waiting for you (with or without Bailey's Irish Creme!). Our breakfast menu has everyone's old favorites and more for the most important meal of the day.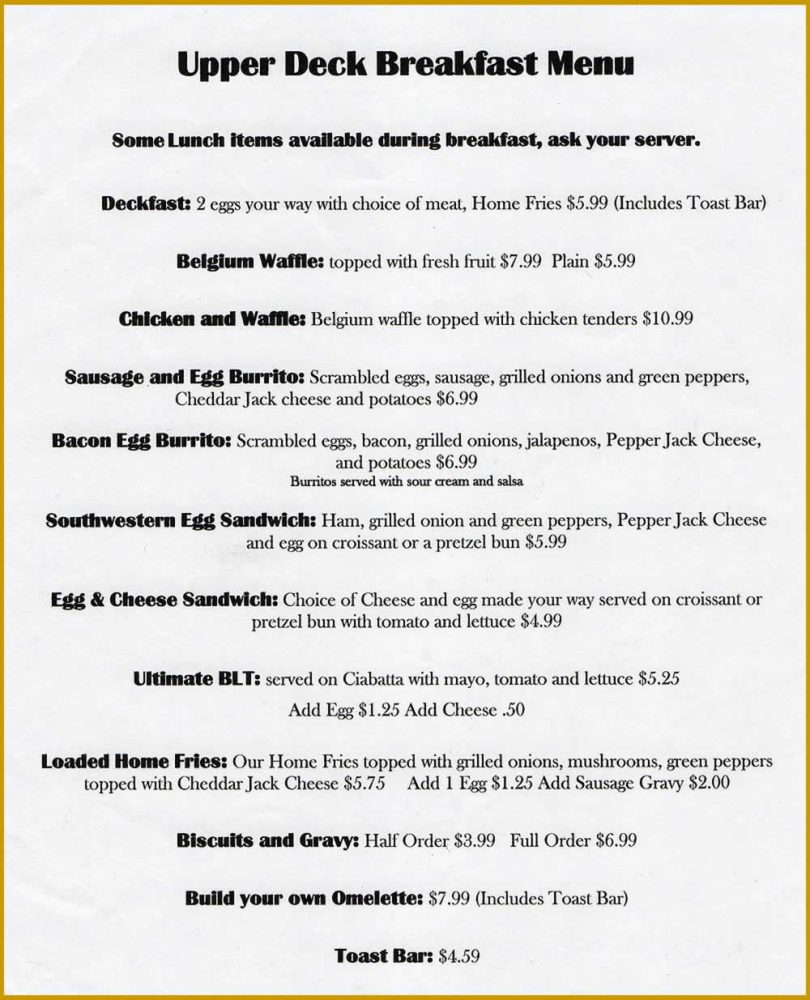 Bring your appetite, and we'll see YOU at Deck-fast!